Sightseeing Spots
MIURA PENINSULA(HAYAMA,YOKOSUKA,MIURA)
MIURA PENINSULA(HAYAMA,YOKOSUKA,MIURA)
The Miura Peninsula, surrounded by beautiful nature, is located around an hour away from central Tokyo. Yokosuka, with its exotic atmosphere is a prosperous naval port. Misaki boasts one of Japan's greatest tuna catches, and where the elegance of a fishing village remains. Hayama has imperial villas, and you can feel gentle salt breezes while bathing in the sea and cruising. It is an urban resort with three different areas.
Recommended spots & contents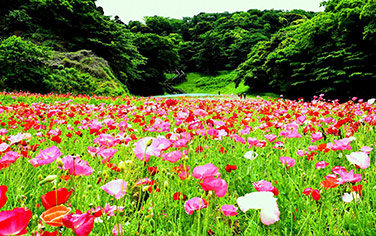 Kurihama Flower Park
A 15-minute walk from Keikyu Line Kurihama Station. The park features abundant greenery, and a variety of flowers which bloom throughout the year, such as poppies in spring and cosmos in autumn. It is one of the most spacious parks in Kanagawa with an adjoining herb garden, footbath, and playground equipment. Open 24 hours. Free admission.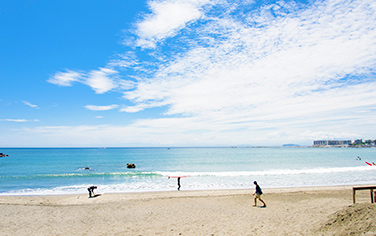 Isshiki Beach
Take a bus from Zushi・Hayama Station. It features amazingly clear seawater, and was selected as one of the World's 100 best beaches. Visitors can enjoy gathering shellfish, crabs, etc. on the reefs, and relax in the cozy atmosphere, just like a private breach.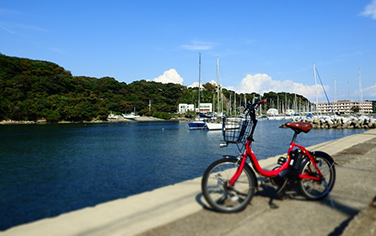 Miura Rent-a-Cycle
All bicycles are electric assistant bicycles, ao you can tour by bicycle easily in the hilly Miura Peninsula among the abundant nature. There are four ports that are bases for Miura sightseeing, including Misakiguchi Station.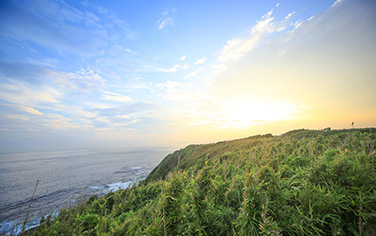 Jogashima
A natural island located in the southernmost part of the Miura Peninsula. It features abundant nature, and it is packed with great attractions like Jogashima Park which is half of the island, and Jogashima Lighthouse, a mecca of romance.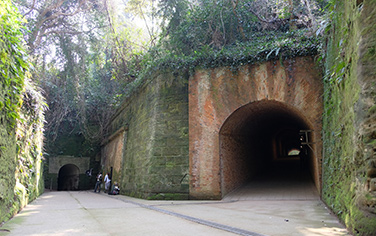 Sarushima
The only uninhabited island in Tokyo Bay. Visitors come and enjoy barbecue and fishing, strolling around the historical heritage, gathering shellfish, crabs, etc. and bathing in the sea in summer.