Expansion of free public wireless LAN service for international visitors
2017/01/23

Keikyu Corporation, which provides access from Haneda Airport to Tokyo and Yokohama areas will begin offering the "KEIKYU FREE Wi-Fi" service starting January 23, 2017 (Mon.)for international customers at 64 stations including Shinagawa Station, Yokohama Station, and Haneda Airport Terminal Stations.
This service will allow users to connect to the Internet for 15 minutes (up to 3 times per day) within the service area using smartphones, tablets, and other communications devices by registering using their email address or SNS (Facebook, Twitter, etc.) from a website available in 5 languages.
In addition, with the start of this service, Keikyu will also participate in the "Japan Connected-free Wi-Fi" app for international visitors to Japan which allows them to easily search for areas in which they can connect to Wi-Fi services. This will allow users who register for the service to easily connect to the internet in not only the "KEIKYU FREE Wi-Fi" service areas, but also in other major airports, major stations, tourist facilities, and other areas throughout Japan.
Keikyu Corporation will continue to promote further initiatives to improve services for international visitors to Japan including this expansion of our free Wi-Fi services in addition to the "TRAVEL JAPAN Wi-Fi" service which we already provide.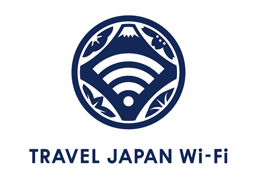 Find more information on Wi-Fi services provided by Keikyu Corporation here: