Kawazuzakura cherry blossom promotion for international visitors to Japan
2019/02/12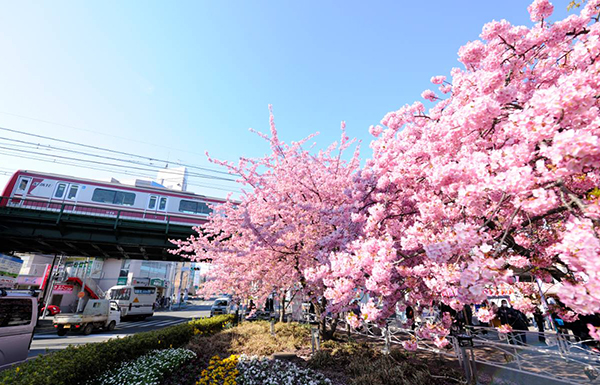 Seeing cherry blossoms in Japan isn't limited to only April. You can also see cherry blossoms slightly earlier from February to March. Find more information from the "early blooming cherry blossom website" just approximately 1 hour from central Tokyo. And now special "present campaign limited for visitors from overseas".
The Keikyu Line, which provides access from Haneda Airport to the Tokyo and Yokohama areas, is holding a present campaign for international visitors to Japan who come to see the kawazuzakura cherry blossoms which bloom in the Miura area.
February 5, 2019 (Tue.) to March 3, 2019 (Sun.)
During this period, international visitors to Japan who present either the campaign website, a campaign flyer, or a Misaki Maguro Day Trip Ticket(*) special offer ticket set which allows visitors to fully enjoy the Miura area, at a staffed counter or ticket window at Miurakaigan Station or Misakiguchi Station will receive an original Keikyu goods with cherry blossom-themed hand towel.
Limited to the first 1,000 visitors.
Kawazuzakura are a type of early-blooming cherry blossom which bloom from February to March every year, so visitors can experience approximately 1,000 kawazuzakura cherry blossom trees which blossom along the railway from Miurakaigan Station. Travelling time (63 minutes from Shinagawa Station, 73 minutes from Haneda Airport International Terminal Station, 45 minutes from Yokohama Station) Kawazuzakura will last at least 1 month along Keikyu Line.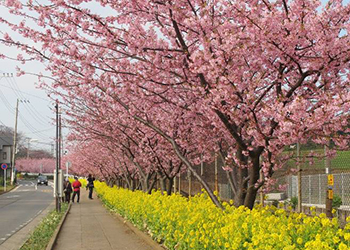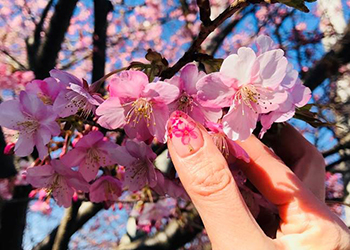 For more details please refer to following campaign websites.
*Misaki Maguro Day Trip Ticket details