Keikyu Group is participating in a large scale joint development in Indonesia
2018/11/01

Keikyu Corporation (Head Office: Minato Ward, Tokyo, President: Kazuyuki Harada, hereinafter "Keikyu") is participating in a large scale joint development in Indonesia to carry out sale by lots of the 29 story tower condominium SOUTHGATE PRIME TOWER, which uses the name of the PRIME housing brand developed within Japan. This will be a major turning point for Keikyu as its first participation in a condominium sale by lots project overseas since the company's founding 120 years ago.
In order to carry out this project Keikyu has jointly established the local project company PT Keikyu Itomas Indonesia with PT JCREAL (Hereinafter "JCREAL") which is formed by Itochu Corporation and Itochu Property Development, Ltd. which have a vast development history in Indonesia, and PT Duta Semsta Mas (Hereinafter "DUTA") which is under the corporate umbrella of Sinar Mas Land Limited (Hereinafter "SML"), Indonesia's largest real estate developer.
PT Keikyu Itomas Indonesia is located close to the expressway which directly links to Soekarno-Hatta International Airport approximately 12 kilometers south of center part of the capital Jakarta, and is participating in the sales by lots of tower condominiums (this project) from one of the two high rise tower condominiums which together with 1 commercial complex building centering around an Aeon Mall, and one office building make up the large scale joint development plan currently being carried out in the extremely convenient Simatupang Tanjung Barat area approximately 1 minutes' walk from the KRL Jabodetabek Tanjung Barat Station.
Keikyu Corporation's previous overseas real estate ventures include participation in a joint development project which supplied detached housing etc. in the suburbs of Jakarta. In this project Keikyu Corporation will utilize the knowhow it has cultivated through its suburban and urban development and sale by lot condominium development to both contribute to housing development in Indonesia and also work towards expanding its real estate projects both in Indonesia and all over the world going forward. See the details on the attachment.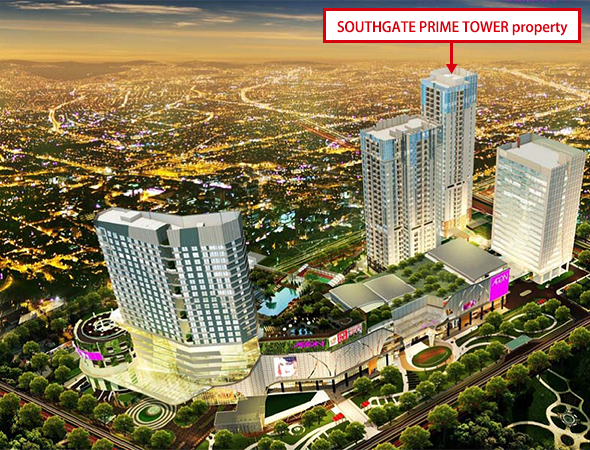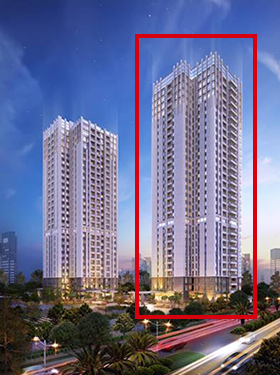 (1) Property name
SOUTHGATE PRIME TOWER
(2) Planned construction start
Planned for summer 2018
(3) Gross residential floor area
20,416 ㎡
(4) Number of floors
29 floors
(5) Number of residences
189
(6) Construction site
Republic of Indonesia
South Jakarta, Special Capital Region of Jakarta
Simatupang Tanjung Barat area
A development plan area located approximately 1 minutes' walk from Tanjung Barat Station in South Jakarta approximately 12 km south of the capital Jakarta. The area is extremely convenient and located close to the loop expressway which directly connects to the airport.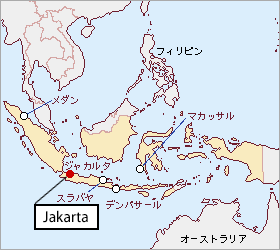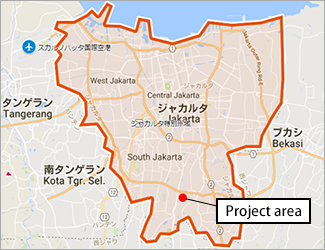 (1) Sales start
Planned for autumn 2018
(2) Handover
Planned for FY2021
(3) Area range
67 m2 to 162 m2 (Semi gross)
Area composition targeting actual demand demographics
| | |
| --- | --- |
| (1) Name | PT Keikyu Itomas Indonesia |
| (2) Established | June 29, 2018 |
| (3) Business overview | Sale by lots of condominiums in the SOUTHGATE PRIME TOWER condominium property named for the Keikyu Corporation housing brand and currently under development as part of a large scale joint development project in the Simatupang Tanjung Barat area located approximately 12 km south of central Jakarta, the capital of Indonesia. |
| | |
| --- | --- |
| Company name | Sinarmas Land Ltd. |
| Established | 1994 |
| Head office | Singapore |
| Business details | Real estate development and holdings projects in Indonesia and overseas (England, China, ASEAN) |
| | |
| --- | --- |
| Company name | PT Duta Semesta Mas |
| Established | 2005 |
| Head office | South Jakarta, Special Capital Region of Jakarta, Republic of Indonesia |
| Business details | The land owner and primary developer for this project and subsidiary of PT Duta Pertiwi Tbk (Indonesia stock exchange listed company) which is he central real estate subsidiary of the Sinar Mas Land Group |
Established as the Keikyu Group's unified housing business brand. The name is taken from the English word meaning "the best" or "superior".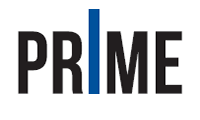 Brand slogan: The world's reserved seat.

*

The brand slogan expresses the concept that the "we want to make the homes and lifestyles provided by the Keikyu Group which connects the beautiful and abundant nature of the Miura Peninsula with central Tokyo and Haneda Airport a reserved seat for our customers"