Keikyu EX Inn concludes business tie-up agreement with local hotel in Jakarta Indonesia
Keikyu EX Inn concludes business tie-up agreement with local hotel in Jakarta Indonesia
2018/11/01

The Keikyu Group's Keikyu EX Inn Inc. (Head Office: Minato Ward, Tokyo; President: Hiroshi Shinomiya; Hereinafter "Keikyu EX Inn") has concluded a business tie-up agreement on May 15, 2018 with PT Kreasi Konseptualis International which operates the VERSE brand hotels in Indonesia.
The Keikyu Group's medium-term management plan ending FY2020 calls for the opening of Keikyu EX Inns in areas along the Keikyu Line, central Tokyo, and other areas with good access to Haneda Airport, and establishing a system of 15 hotels with 3,000 rooms by FY2020, in addition to carrying out further probes on expansion into major Japanese cities and Asia using Haneda Airport as a starting point in order to further expand business going forward. This business tie-up will allow the company to further verify the hotel business environment in Indonesia as well as the effectiveness of knowhow cultivated through the operation of Keikyu EX Inns, and examine further expansion of business overseas.
The Keikyu Group has begun selling condominiums together with local developers in Indonesia in January 2018, and will continue to work to expand profits by cultivating new markets going forward.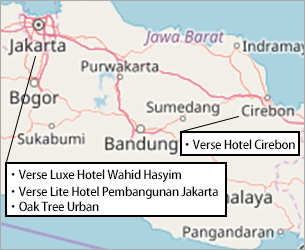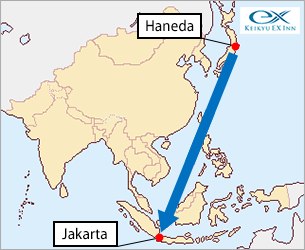 1. PT Kreasi Konseptualis International
| | |
| --- | --- |
| (1) Established | August 2015 |
| (2) Business details | Operation and management of VERSE brand hotels |
Hotel name
Location
No. of guest rooms
Verse Luxe Hotel Wahid Hasyim
Jakarta
120 rooms
Verse Lite Hotel Pembangunan Jakarta
Jakarta
95 rooms
Oak Tree Urban
Jakarta
65 rooms
Verse Hotel Cirebon
Cirebon
116 rooms
Total
396 rooms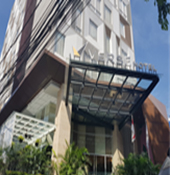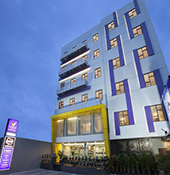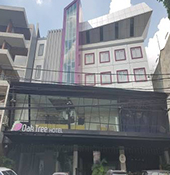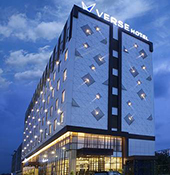 3. Keikyu EX Inn branch overview
No.
Keikyu EX Inn branch name
Opened
Location
No. of rooms
1
Omori Kaigan Station
November 2007
3-32-1 Oi, Shinagawa-ku
105 rooms
2
Shinagawa Shimbaba Station North
August 2008
2-18-1 Kita Shinagawa, Shinagawa-ku
127 rooms
3
Asakusabashi Station
April 2010
1-27-9 Asakusabashi, Taito-ku
179 rooms
4
Yokohama Station East
September 2010
5-7, Kinkocho, Kanagawa-ku, Yokohama-shi
96 rooms
5
Kamata
October 2010
5-28-18, Kamata, Ota-ku, Tokyo
155 rooms
6
Shinagawa Station
April 2011
3-13-3 Takanawa, Minato-ku
935 rooms
7
Takanawa
November 2011
4-10-8 Takanawa, Minato-ku
163 rooms
8
Akihabara
March 2016
2-2-1 Akihabara, Taito-ku
146 rooms
9
Keikyu Kawasaki Station
April 2016
1-3-1 Isago, Kawasaki-ku, Kawasaki-shi
175 rooms
10
Shinagawa Sengakuji Station
June 2016
3-11-26 Mita, Minato-ku
120 rooms
11
Higashi Ginza
August 2016
2-15-15 Tsukiji, Chuo-ku
198 rooms
12
Yokosuka Research Park
January 2017
7-7-2 Hikari no Oka, Yokosuka-shi
67 rooms
13
Haneda
October 2017
5-5-14, Haneda, Ota-ku
313 rooms
14
Hamamatsucho Daimon Station (Tentative name)
Spring 2019
1 Shibadaimon, Minato-ku
111 rooms
(planned)
15
Tokyo Nihonbashi (Tentative name)
Spring 2020
2 Nihonbashi Kayabacho, Chuo-ku
142 rooms
(planned)
Total
3,032 rooms
(planned)