New company will participate in joint development project in the Republic of Indonesia
New company will participate in joint development project in the Republic of Indonesia
2018/11/01

Keikyu Corporation (Head Office: Minato Ward, Tokyo, President: Kazuyuki Harada, hereinafter "Keikyu") is participating as one member of a group of Japanese companies in a joint development project (hereinafter "the Project") in the suburbs of Jakarta, Indonesia with Bumi Serpong Damai (hereinafter "BSD") which falls under the corporate umbrella of Indonesia's largest real estate developer Sinar Mas Land Ltd. (hereinafter "SML").
This project is a joint development of detached housing and commercial facilities (residences with attached shops) in a section of the 5,950 ha Bumi Serpong Damai large scale urban development area (hereinafter "BSD Area") being carried out by BSD in the subburbs of Jakarta approximately 25 km southwest of central Jakarta. Approximately 1,000 detached housing units and commercial facilities (residences with attached shops) are planned to be constructed within the approximately 19 ha site.
Keikyu has established a joint venture company within Japan together with Mitsubishi Corporation, Japan Overseas Infrastructure Investment Corporation for Transport & Urban Development (hereinafter "JOIN"), Nishi-Nippon Railroad Co., Ltd., and Hanshin Electric Railway Co., Ltd., and this joint venture company has established a local project company together with BSD and this project will then be carried out through this local project company.
Strong economic growth and a growing population have resulted in high land costs and traffic congestion in central urban areas of Jakarta, and in recent years urban and residential development has expanded from the central areas to the suburbs. The BSD Area has been the site of development of a number of urban functions including large scale commercial facilities including an Aeon Mall, and Indonesia's largest convention center, and is one of the areas garnering the greatest amount of attention in the Jakarta suburbs.
In this project Keikyu aims to apply the suburban development knowhow it has cultivated over its years of operation to contribute to providing an affluent living environment in the BSD Area which further increases the value of the area and integrates with public transportation facilities. In addition, Keikyu also seeks to build its knowhow in overseas real estate development to develop further countermeasures against the continuing decline in populations along the Keikyu Line, and to examine the potential of further overseas real estate projects.
Participation in joint development project in the Republic of Indonesia
Part of the BSD Area in Tangerang Regency, Banten Province, Republic of Indonesia
(3) Planned number of residences
Housing units and commercial facilities (residences with attached shops)
(Approximately 1,000 total units)
Construction and sales commencement: Starting 2017 (planned)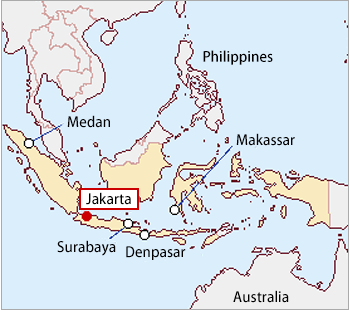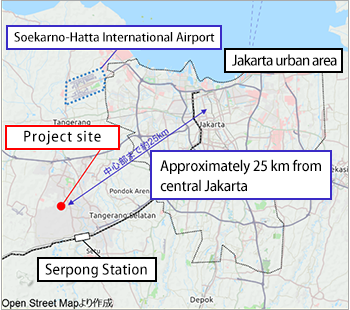 SML Overview

| | |
| --- | --- |
| Company name | Sinar Mas Land Ltd. |
| Established | 1994 |
| Head office | Singapore |
| Business details | Real estate development and holdings projects in Indonesia and overseas (England, China, ASEAN) |
BSD Overview

| | |
| --- | --- |
| Company name | PT. Bumi Serpong Damai |
| Established | 1984 |
| Head office | Tangerang Regency, Banten Province |
| Business details | Core Sinarmas Land subsidiary which carries out real estate business in Indonesia |